Muslims in the US become political fodder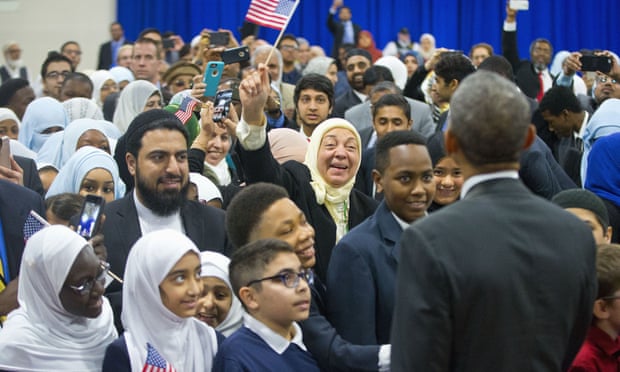 Barack Obama greets children from Al-Rahmah school and other guests during his visit to the Islamic Society of Baltimore on Wednesday. Photograph: Pablo Martinez Monsivais/AP
Mona Chalabi Guardian US data editor picks up on the latest indication that a full and proper debate on race in the US might just happen… finally.
It's interesting to note certain statistics about how Americans of different colours see each other. People still say and think in racist ways.
Presidential hopeful Marco Rubio's comments about the scale of discrimination against Muslims in the U.S.could be the starting point for this realisation that the country is long overdue a public national debate about social and in particular race relations.
Readers  in the US, let us know what you think.